by Chakal HockeyPosted by Chakal Hockey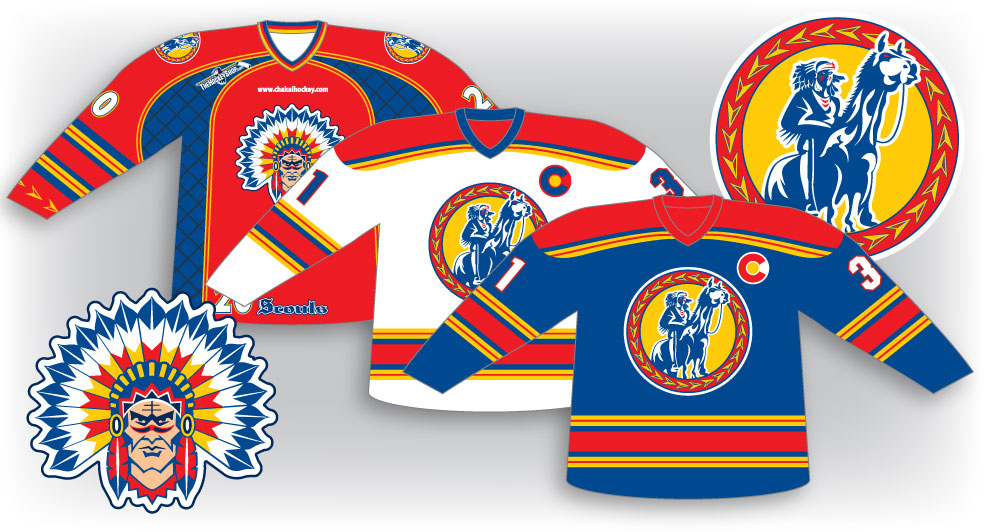 The goal was to have something unique and pro-looking. So, being old-school fans, the nCw decided to go with the 1974-1976 Kansas City Scouts uniforms (KC is now the New Jersey Devils and were the Colorado Rockies before). If you click on the pictures below, you'll see the uniform in details. Note the "C" and "A" for the Captain and the Assistants are pieces of the Colorado Rockies logo. The "C" being Colorado's emblem and the "A" being the mountain in the background.

Le but était d'avoir quelque chose d'unique et de professionnelle pour refléter l'attitude de la nCw. Étant friante des anciens looks de la LNH, la nCw a opté pour les uniformes des Scouts de Kansas City (1974-1976 qui sont devenus les Rockies du Colorado et maintenant les Devils du New Jersey). Si vous cliquez sur les photos plus bas, vous verrez l'uniforme au complet et en détails. Notez que le "C" et le "A" pour le capitaine et les assistants sont des morceaux du logo des défunts Rockies du Colorado. Le "C" étant le logo de l'état du Colorado et le "A" la montagne en arrière plan.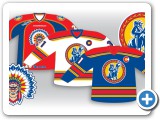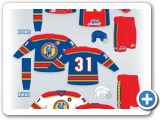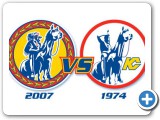 lightbox picture gallery by VisualLightBox.com v6.0m
Animation showing Chakal Hockey Scouts Alternate uniform: click here
Animation montrant le 3e uniforme de Chakal Hockey Scouts : cliquez ici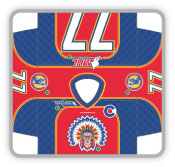 Action pictures / Photos en action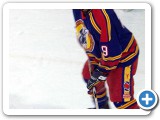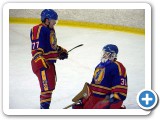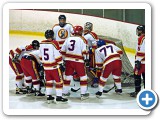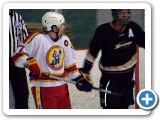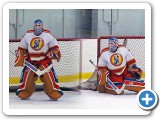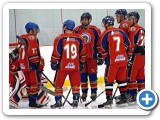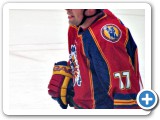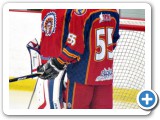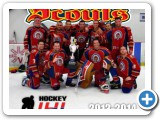 lightbox picture gallery by VisualLightBox.com v6.0m
Alternate uniform viewer needs a Flash extension to your desktop computer. On mobile devices, you can use Photon Web Browser if you are on iOS (free on App Store) or FlashFox if you are an Android user (free on Google Play Store).
La visualisation du 3e uniforme demande une extension Flash sur votre ordinateur de bureau. Sur votre mobile, veuillez utiliser le navigateur Photon si vous êtes un utilisateur iOS (gratuit sur App Store) ou FlashFox si vous utilisez un appareil Android (gratuit sur Google Play Store).